Being helpful is what we want to be. It is unfortunate, for us, to hear of people that are running into difficulties. So for us this is a way of helping, to make life a little bit better, so you can keep your dignity, through us.
We help people​​​​ that no longer can afford to make payments on their house. We take over the house, thus removing the responsibility allowing people to keep their credit score. For we have stopped the forcloesure process.
Are you headed to foreclosure, or some other action by a lender, that would lead to you losing your house and some dignity as well? Call my telephone number, so we can see if there is a way to a better furture. Foreclosure can be stopped! Call

1 - 888 - 695 - 5777

, call before it is too late, time is not our friend ... give us all of the time we can use, CALL NOW!
Rescuing Your Credit Score and Borrowing Ability!
1-888-695-5777
Do Not Wait
​Call
NOW

​
Email: info@globalhomesavers
.com
Global Home Savers © 2019





YOU NEED CASH -- I WILL BUY YOUR HOUSE
​

I CAN STOP LENDER ACTION AGAINST YOU
​

To Rescue Your Credit Report (Score)
​
WE BUY AND UPGRADE, DISCOUNTED, BELOW MARKET VALUE,


LOW OR NO DOWN PAYMENT, REAL PROPERTIES



FORECLOSEURE CAN BE STOPPED​​

Are you agonizing because you have received a notice from your bank? It was a demand for all the money you missed paying on your mortgage. This is "PRE-FORECLOSUE." Do not despair for all is not lost. Yes, this way or that way you may have to move. But, I can save you from the worst of it. The worst is losing your ability to get another loan, maybe, another mortgage.

Let us help you with the difficulties!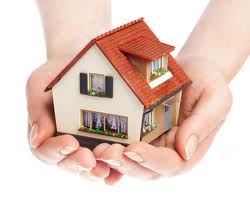 No warranty or representation, express or implied, is made to the accuracy or completeness of the information contained herein, and same is submitted subject to errors, omissions, change of price, rental or other conditions, withdrawal without notice, and to any special listing conditions imposed by our principals.